COMING SOON:
Reflection, a study
Ronei (pronounced: Ron-eh) is an acrylic painter and graphite artist living on Vancouver Island, on the west coast of Canada. Her work resides across Canada, The United States and Europe. Noted collectors include acclaimed jazz performer Diana Krall, North American award-winning hairstylist Rossa Jurenes and Supreme Court judge Ross Landers.
She is self taught - beginning in realism graphite and watercolours - Ronei has recently starting exploring acrylic painting, some with high-gloss resin coat finishes. Moving from life-like graphite portraits to expressive, impressionistic painting has encouraged her to look inward, exploring her creative soul.
In her newest collection "THE MEMORY COLLECTION", Ronei is preserving and honouring the memories that are quickly escaping both her parents who live with different dementias. This collection launched June 11th. See the menu bar for all collections of art and products.
Thank you for joining me on this journey! xo Ronei
Ronei's other hats include caregiver; wife; mother; friend; salon owner and stylist; cat butler and chicken wrangler. She is known for her candor and wry sense of humour but is loved for her wisdom and immense empathy.
How will you bring more beauty into your home or office? Shop these ORIGINAL paintings….
The newest series of paintings, MOMMY DEAREST, FACETIOUS FATHER, are reflections of fading memories, a joyous childhood and the importance of being present even in ordinary moments .
A meditation exploring textures, layers, composition and colour, without subject - allowing the viewer to interpret the work for themselves. May these pieces be a mirror to your self-reflection.
Featuring the LONG BEACH COLLECTION, inspired by the endless coastline of Vancouver Island, BC, with its infinite horizons, big sky, cool waters and frothy surf. Take a piece of the island home.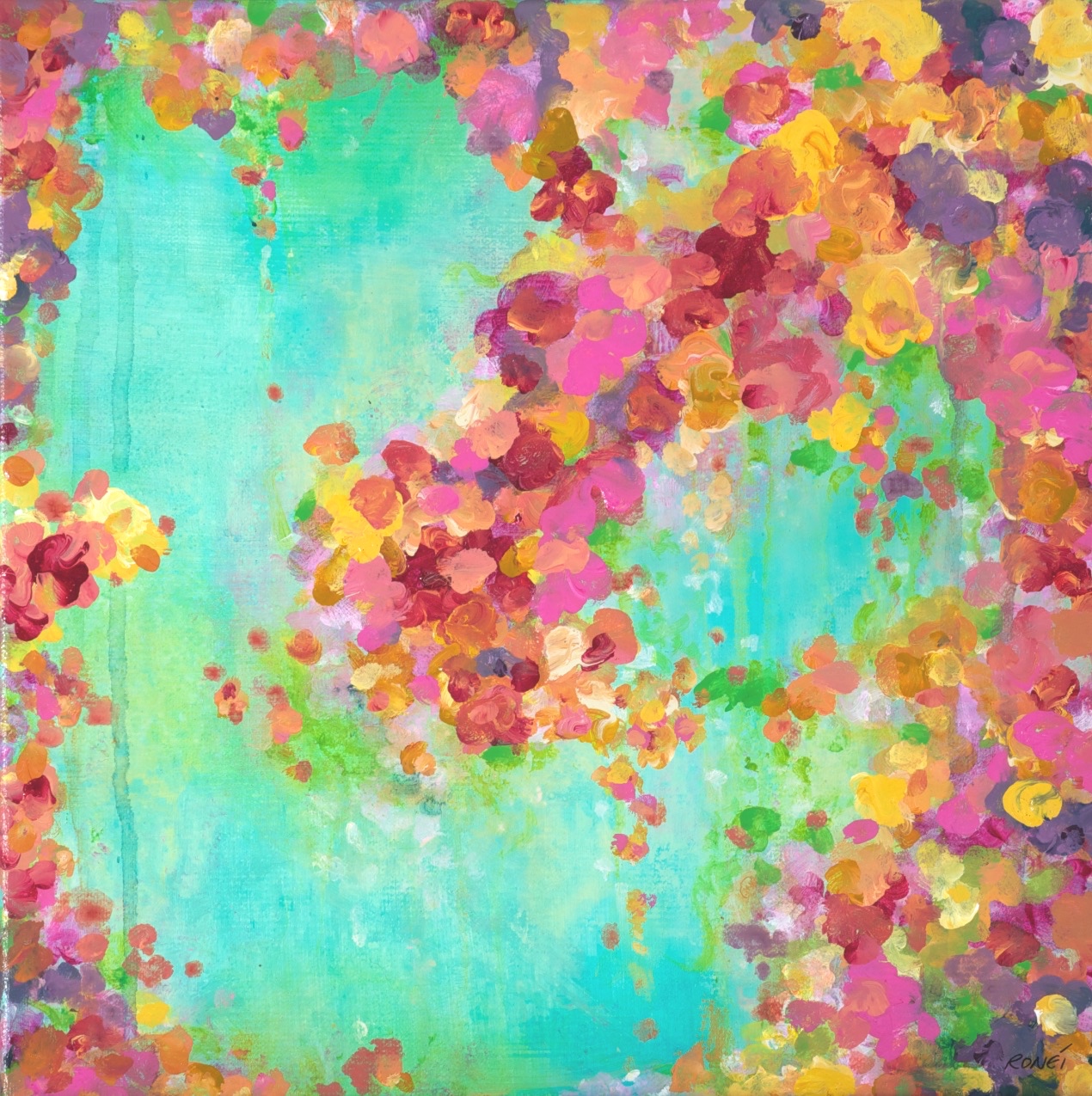 Featuring the SUMMER SUN COLLECTION, inspired by the lengthy and abundant flowering season of the West Coast of British Columbia, where gardening triumphs.